Last night, London's Lancaster Hotel hosted the Oscars of the Greeting Card industry – The Henries Awards. But this year, Davora was given the opportunity to stamp our mark on the occasion making this a night that will be remembered for a long time.
Davora was a headline sponsor of the Henries 2016, turning it into a Bollywood Ball. And it was great to see so many guests enter the spirit of the occasion with fabulous Bollywood style outfits!
The awards were compared by none other than Tommy Sandhu, from the BBC Asian Network Breakfast Show, and a highlight of the evening were the performances by the mesmorising Karan Pangali bollywood dancer.
Karan is a global dancing sensation, having won multiple awards from across the globe for his work as a dancer, choreographer, musician and model. He has appeared on stage with the greats of the Bollywood world, and it was clear to see why at the Henries.
As well as wowing the audience with some fantastic dance routines, Karan also held a Bollywood Dance workshop getting almost everyone on their feet to learn the moves.
Another treat for the guests of the Henries, was the Auto-rickshaw (tuk-tuk) photo booth. Getting the tuk-tuk into the hotel proved a challenge, but it was worth the effort. The queue for the photo-booth didn't subside all night!
We also sponsored the live sitar player during the reception. For Davora, this wasn't just a sponsorship and marketing opportunity. It was an opportunity to bring the bollywood world, which is very close to our heart, to the greeting card world, which is fast becoming our passion.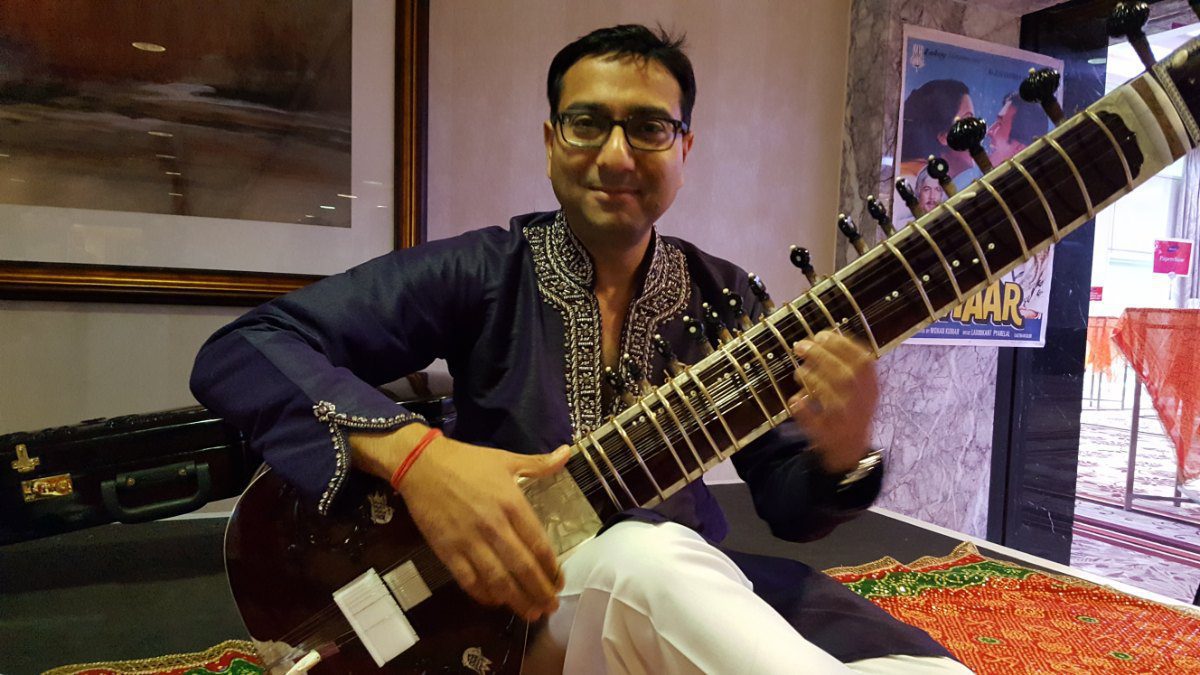 In the weeks before the epic event, Davora's own Pooja went shopping with the Henries event management team to Wembley to help them buy their outfits. Ealing Road in Wembley is a Little India in London. The team enjoyed their day out – particularly the spicy vegetarian lunch!